Licenses for Alarms and I / O Modules
The Digifort system counts with a complete alarm and event management platform, with the recognition of alarms created by any device that has been connected in the cameras or video servers. This alarm functionality includes the following functionalities.
Any source for an external alarm (any alarm sensor in the I/O modules, cameras or video servers) the system will inform operators locally or in remote locations using a variety of optional proactive alerts.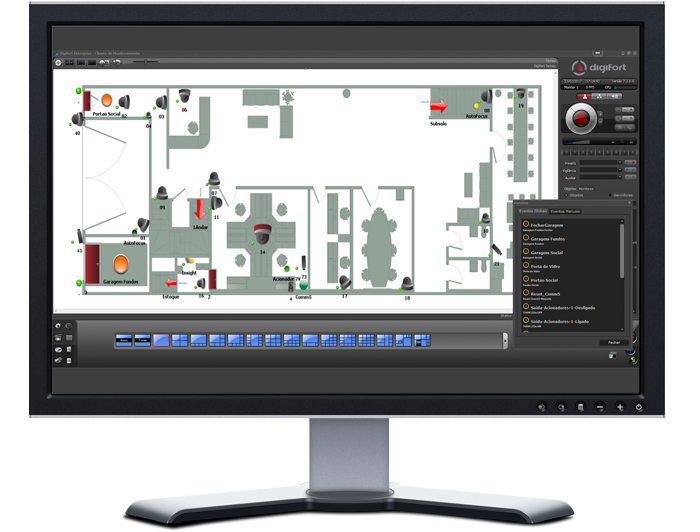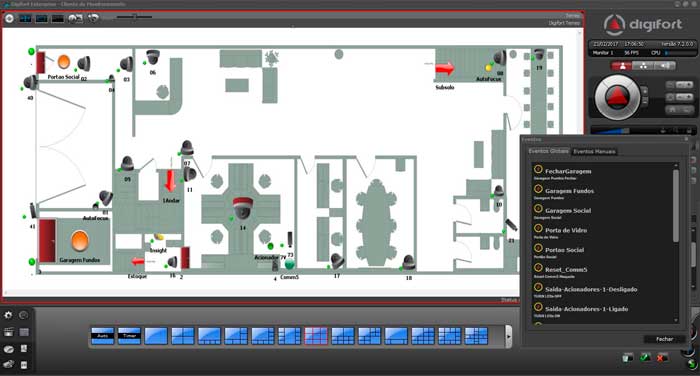 Below see some examples of applications :
Sensor monitoring and lighting control combined with IP cameras;
Opening and closing of doors, exhibition curtains, doors and automatic gates;
Security control of the network or local networks;
Control of pumps, valves and motors;
Remote reboot of computers, servers, routers, switches and other computer equipment;
Integration between I / O and remote connection of digital outputs of any CLP, industrial or residential;

Residential and commercial automation;